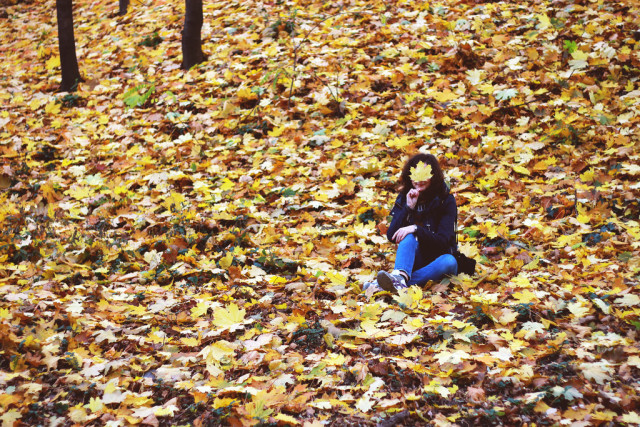 Chapter 10 / Make Sacred Space
Make sacred space to be reminded of who you are — You are Spirit embodied. Do you have a serene, sacred space or sanctuary in your home? Or a special place outdoors, where you go to retreat and spend time with your Beloved? This chapter is devoted to choosing and creating a sacred space for your life and for your wedding ceremony.
Make Sacred Space
Choose an area either within the interior of your home or nearby outdoors. It can be a room, a revamped garage, shed, closet, pantry or a tucked-away corner space away from the main traffic areas. Typically indoors makes your space more readily accessible and available; however, I like having both options available and thus have more than one sacred space. As always, choose what works best for you.
Clean your sacred space thoroughly. To clear your space of stagnant, unwanted energies, perform a ritual smudging (cleanse with smoke from burning sage). This should be repeated periodically after you begin using your sacred space. Give the walls in your space a fresh coat of paint, if needed.
Once your space is clean, cleared and free of clutter, spend some time there in solitude before you introduce any elements or furnishings. Think about what you love. Get in touch with each of your senses when you choose the furniture and decorative items to fill your space.
Smell, sight, sound, touch, taste are all important to honor by adding these elements. For visuals, decorate your space with mirrors, paintings, posters, altars, plants, and items of special significance to you. Bring in wind chimes, a water fountain, CDs and player, and musical instruments to create soothing sounds.
Delight your sense of smell with incense, scented candles, potpourri, or springs of fresh lavender. Honor touch by adding elements with a variety of textures, such as your favorite stuffed animal or teddy bear, crystals, feathers, sea shells, rocks, driftwood, carved statues. Choose a candy dish of peppermints, your favorite herbal teas or juices, the color red to stimulate your taste buds.
Bring in comfortable seating that pleases you. Choose from floor pillows or a mat, a rocking chair, an overstuffed arm chair, or a comfy chaise lounge to stretch out on. It's especially healthful to bring fresh air and sunshine into your sacred space through a window, if that's available. Or perhaps your space will be outdoors, with fresh air and sunlight surrounding you.
Wedding Plans
Although you will typically spend time in your sacred space in solitude, this doesn't necessarily hold true for your self-marriage ritual. Will you be alone during your ritual or would you like to invite guests? Would you prefer to perform the ritual yourself or do you want someone to act as priestess or minister?
Would you like to make your self-marriage ceremony extra festive and celebratory? I encourage you to do so! Think about what you would like to eat and drink that day. What are your favorite foods? Gift your Self with that delight and self-love.
Is there special music you would like? Do you want to dance and/or sing? Perhaps you are a musician and would prefer to play your instrument. What other props or items would you like to have available on this special day? Choose from flowers, dried grasses, a glittery wand, confetti… whatever rocks your world and makes you feel special and festive.
What would you like to do following your ritual? Will you go for a walk in the woods, write in your journal, spend time with friends, share a special celebratory meal with your inner Beloved? Do what makes your heart sing and brings you a sense of joy!
FIELDWORK:
Choose and make your sacred space. Decide if this will also be where you hold your self-marriage ritual. If not, choose and make the space of your wedding. Follow the suggestions above for cleansing and clearing the space, along with spending time there in meditation before you begin to decorate with various elements to honor all of your senses. If you already have a space created in your home, does it need cleaning, cleansing, refurbishing?
Continue with your practices, write in your journal and your morning pages.
Spend time dreaming and envisioning the setting and the energetic space for your wedding day. Write about it. Choose the different props, food, music, and everything else needed to complete your wedding plans. Decide whether you will be in solitude or will there be guests? Make up your guest list, if you desire viagra genericos.
Division I is the top level of competition in the NCAA, the governing body for major college sports. Not all Division I schools maintain football programs, but those that do are divided into two subdivisions. The Football Bowl Subdivision, or FBS, is the big schools ones that play on national TV. FBS used to be called Division I A. Smaller schools play in the Football Championship Subdivision, or FCS, the former Division I AA. To field a football team in either subdivision, a school must fulfill a number of NCAA requirements.Rebney's inclusion raised some eyebrows amongst the MMA community due to a rather dubious reputation with many fighters and managers during his time as the CEO of Bellator MMA. Kennedy promised that Rebney is only an advisor and representative of the new association, but he would not be sitting on the board or making any decisions.One of the easiest ways to decorate the walls in a Denver Broncos fan room is to paint them in the team colors. Blue and orange are both bold, bright shades so they may be overwhelming if used on all four walls. Using the white from the Broncos uniform as the primary color for the walls usually provides the best backdrop for the room decorating scheme. However, to give the room a more spirited look, incorporate the other two shades as well. Divide the walls in half, and paint the top portion white. Opt for either blue or orange for the bottom half, depending on your preference. Install a chair rail or molding on the border between the two colors to give the walls a finished look. Paint the chair rail in
cheap nfl jerseys shop
the team third uniform shade for a bright look that screams team spirit.In 1921, limits on the number of immigrants allowed to enter the United States during a single year are imposed for the first time in the country's history. As
oakleys outlet
the first of two national origin quota acts designed to curtail immigration from eastern and southern Europe and Asia is passed, Mexico and Puerto Rico become major sources of workers. Sadly, in the same year, a depression in Mexico causes severe destitution among Mexicans.The payment is made up of $44,250 for 18 months' salary, $15,000 in lost wages and $12,000 as compensation for hurt feelings, humiliation and distress.Runanga chief executive Alison Thom said the iwi had yet to decide whether to appeal the decision, but said a similar situation would not happen now.NFL said this amounted to her being absent without notice, but Mr
Cheap Jerseys from china
Dumbleton said she had obtained a medical certificate for the absence."Further, I am satisfied that (Dick) Dargaville, the managing director of NFL with whom Ms Taurua was living, must have known perfectly well what her situation was, as the evidence indicates that he was more than a spectator to the way she injured her wrist," he said."I find that the employer's actions in suspending Ms Taurua disadvantaged her in her employment."Ms Taurua was first dismissed by NFL on May 5, 2000, saying it had made her position redundant."However, the tribunal is not satisfied that this was a genuine redundancy situation rather than a misguided response to concerns the employer had about Ms Taurua personally in relation to her capacity or performance," Mr Dumbleton said.He said there was
cheap jerseys
disquiet about the way NFL was being managed and was trading.Ms Taurua was then offered re employment by NFL in July, 2000, but the company withdrew this offer after she had signed a letter accepting the role.Mr Dumbleton found that NFL acted on
http://www.nfljerseysshow.com
a mistaken belief that the contract had not been entered into
Authentic Jerseys Wholesale
with Ms Taurua and he upheld her grievance case."I can find no significant aspect to her conduct that
fake ray ban sunglasses
would meet the test of contributory behaviour.